Welcome to Air Management Technologies Inc., your go-to source for top-notch boiler repair services. As HVAC experts, we recognize the significance of a properly functioning boiler in maintaining a comfortable and efficient home or commercial space. Our skilled technicians are equipped to handle a wide range of boiler issues promptly and effectively, ensuring that you experience uninterrupted heating throughout the year while maximizing energy efficiency and minimizing environmental impact.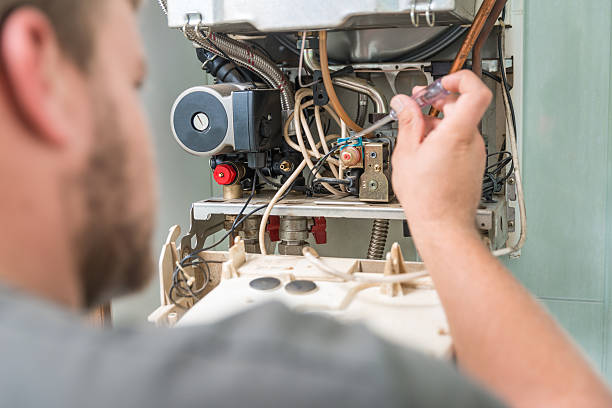 Welcome to Air Management Technologies Inc., your trusted destination for exceptional furnace repair and installation services. As HVAC experts, we understand the importance of a properly functioning furnace in providing a cozy and efficient indoor environment for both residential and commercial spaces. Our skilled technicians are well-equipped to handle a wide range of furnace issues promptly and effectively, ensuring that you stay warm and comfortable throughout the year while optimizing energy efficiency and reducing environmental impact.
Whether you require furnace repair or a new furnace installation, we've got you covered. Our team is dedicated to providing top-notch service, utilizing their expertise to diagnose and address furnace problems efficiently. If a new furnace installation is needed, we will guide you through the process, considering your heating needs, budget, and comfort preferences to recommend the best-fit solution. With our comprehensive furnace services, you can trust us to keep your furnace running at its best, delivering reliable and consistent heating to keep your indoor environment cozy and comfortable.
Efficient Heating Solutions for Your Home or Business
Whether you own a humble abode or a high-end office building, you probably spend a lot on heating bills. At The HVAC Guys, we think it's time to change that. We specialize in designing and installing energy-efficient heating solutions for all types of residential and commercial properties.
As an American Standard dealer, we carry a great selection of natural gas heating systems. Our high-performance furnaces and boilers offer an unbeatable fusion of dependability, efficiency, and comfort. For situations that demand more flexible solutions, we also carry ductless heat pumps from Mitsubishi. Our installation technicians are experienced and factory-trained, so you'll always get the performance and reliability you'd expect from the industry's top brands.
We Are Your Go-To for Timely Repairs
If your heating system has encountered issues, help is available 24/7 at Air Management Technologies, Inc. Our team comprises skilled service technicians who undergo extensive training and are equipped with the tools to handle any heating problem. We are also fully licensed, bonded, and insured, providing you complete protection in the event of any mishap.
From natural gas furnaces to oil-burning boilers, we possess the expertise to service all types and brands of heating systems. Our service vehicles are stocked with authentic repair parts and always prepared to respond promptly to your requests. Additionally, we can inspect and repair your heat ducts to help eliminate leaks and promote smoother, more balanced airflow.
At Air Management Technologies, Inc., we are committed to delivering long-lasting comfort. Whether you need natural gas system installations or emergency heating repairs, we are always prepared to serve the Lewisburg community and surrounding areas.
Need an Expert? We're Here to Help